PENDLE 600
A 610 km Audax, long-distance cycling event through the Pennine chain!
Start: West Bradford, Lancashire
Date: Saturday 08 June 2019
Start time: 06:00 am
---
---
Pendle 600 route map
The Pendle 600 is a 610 km, long-distance cycling event sanctioned by Audax UK (AUK), taking place over the weekend of 08 – 09 June 2019.
The event is a randonnee, not a race. Those taking part have a maximum of 40-hours to complete the challenging 610 km route.
---
Check out video footage from the 2015 event here:
Video footage from the 2013 event here: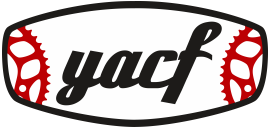 You'll find the Pendle 600 on Yet Another Cycling Forum (YACF), just click on the link below to access the discussion page:
https://yacf.co.uk/forum/index.php?topic=102816.0
Be advised that this is a forum primarily for those involved (ie – riding/organising).